Live Flamenco Show – Leicester Square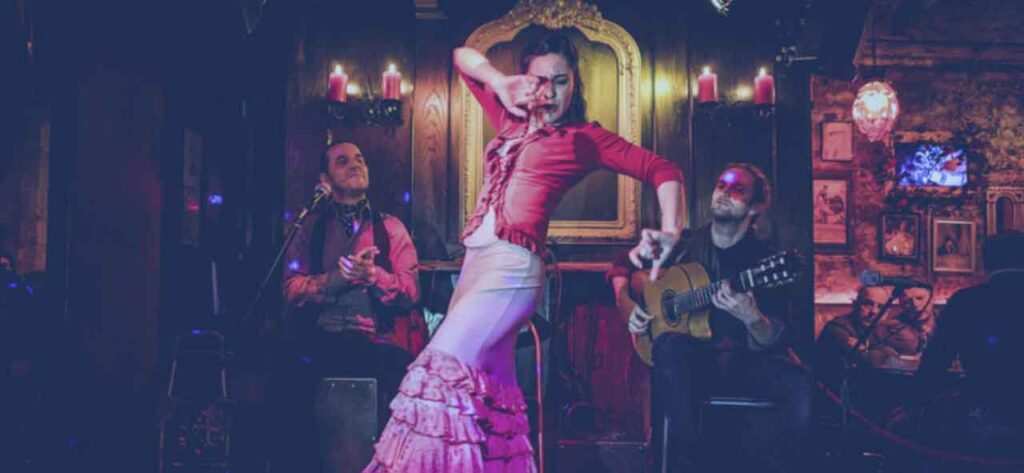 Ilusion Flamenca Professional Dance Show

We are taking a break during the summer, shows will resume in January 2024

Wednesday Night is our Flaming Flamenco show with Ilusion Flamenca!
Join us for a spectacular professional dance show every week at Salvador & Amanda.
Flamenco Fire is a vibrant dance performance that brings the spirit of the "Spanish Fiesta" to the Heart of London. In this intimate show you will be captivated with the magic of flamenco andits gypsy origins. Spanish rhythms, artists dancing and burning with passion, beautiful visuals, enchanting vocals and live music can all be enjoyed whilst dining on authentic tapas and heavenly sangria! The result is explosive!
Get ready for a sensational evening!
Salvador & Amanda restaurant is just a few minutes walk from Covent Garden, London. Book your table directly with the restaurant to enjoy performances at 7:30pm and 8:20pm. Each performance has a duration of 35 minutes.
Book here or call 020 7240 1551
8 Great Newport Street
London
WC2H 7JA