Flamenco Taster for Beginners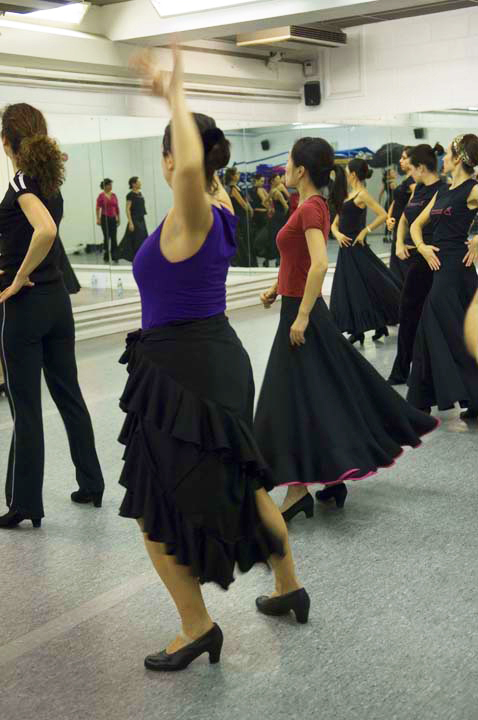 Beginner Flamenco Taster
Flamenco taster for total beginners!
Always wanted to learn flamenco? Try it out before committing to a full course.
Join us for a one-off beginners' taster workshop for those interested in getting started in flamenco.
The class is taught by Angela Alonso, a teacher with over 20 years of experience, and will be accompanied by live music.
No experience or professional attire necessary, and all ages welcome! 
Workshop details
When: Saturday 12th March 2021 1-2.30pm
Where: Urdang 2, 259-263 Goswell Rd, London EC1V 7AH
Booking
Cost: £25 if booked before midnight on Wednesday 9th March/ £30 after
Bring a friend and pay £20 each if booked before midday Wednesday 9th March//£25 each after
To book your place please email us info@ilusionflamenca.co.uk
Please note: Students interested in attending regular weekly lessons  after the taster  are welcome to join the  beginner course on Wednesdays at 6.15pm in Covent Garden.
What to wear for your first lesson
For information on what to wear to your first lesson please see our FAQ.
We have good quality beginners flamenco shoes and skirts for sale. We can bring them to class for you to try on if you decide to join our weekly classes- ask us in advance. Please check with your teacher what type of shoes/skirts are required before buying.
We have some second hand shoes/skirts for hire (£5 for both items which we donate to charity) on a first come first serve basis. Subject to availability.
Future workshops
Please register your interest in future beginner workshops by emailing info@ilusionflamenca.co.uk