Teaching flamenco in London since 1998
Ilusión Flamenca dance school was founded in 1998, the brainchild of an Andalucía native and a successful dancer Angela Alonso. To this day Angela teaches and remains the running force behind the school. Despite its humble beginnings in a small studio in South London, Ilusión Flamenca has grown to be one of the foremost dance schools and become a champion of Spanish culture in London, winning two Lukas Awards for Best Flamenco School.
Since then, Ilusión Flamenca's students and members of its Professional Dance Group have performed in over 100 festivals and flamenco related events across London and have been widely featured in the press and on TV.
Ilusión Flamenca offers regular flamenco classes across a range of levels, including total beginners. The classes are held in professional dance studios in Central London venues (mainly in Covent Garden and Kings Cross/Euston).
We also offer special courses throughout the year with top flamenco artists and teachers from Spain, and organise regular shows and events for flamenco aficionados. If you cannot make it to Spain for the spring's ferias, we will make sure to bring them to London, complete with live music, sevillanas and an unforgettable atmosphere!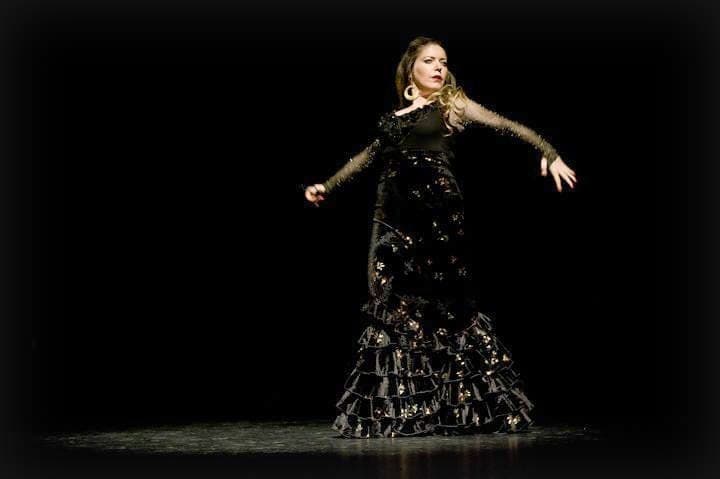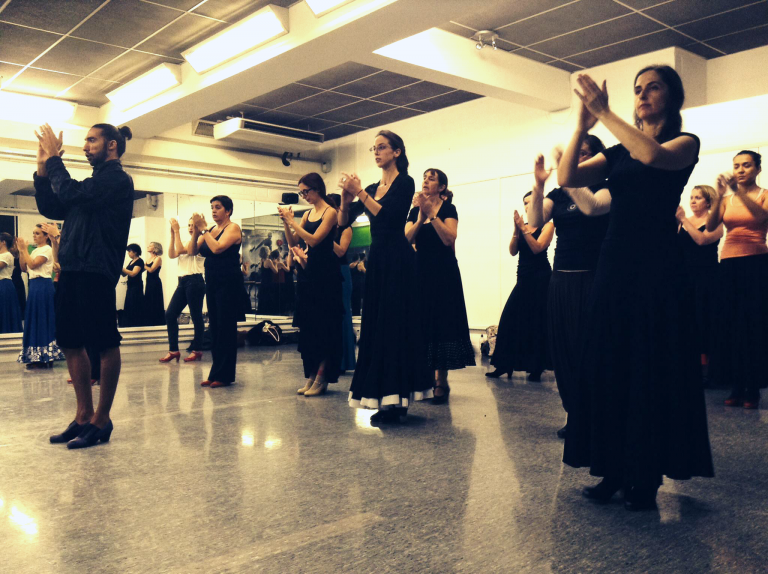 Experienced flamenco teachers – for all ages and levels
Our instructors have a wealth of experience and have taught people from all ages and from all walks of life. No matter your level – a total beginner, an improver, or a semi-professional dancer – we will make sure each class is a source of joy and inspiration.
As well as our full full time instructors, we frequently offer you the chance to dance with some of the biggest names in flamenco during our special workshops and intensive courses – some of the international stars we are proud to have worked with include Rafael Amargo, Farruquito, Farruco and Farruco family, Antonio Canales and Alejandro Rodriguez.
As the leading flamenco school in London, Ilusión Flamenca has made many TV appearances and has frequently featured in the press and radio shows/interviews. Ilusión Flamenca has collaborated with TV programes such as the BBC's Strictly Come Dancing and West End productions like El Zorro musical, just to mention a few!