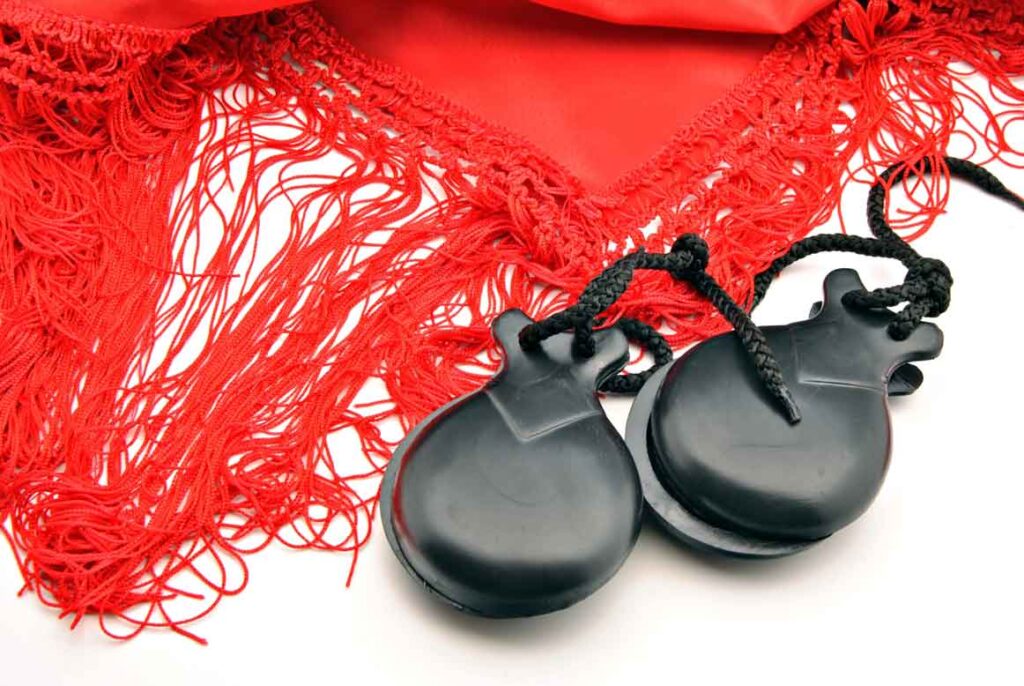 (Mondays )
Please notice the building has 2 entrances 2 min from each other.
16 Flaxman Terrace, London, WC1H 9AT – open 6-11pm
17 Duke's Road, London WC1H 9PY – open 10am-6pm
If you need help finding the entrance please call
0207 121 1000
We are in Studio 7 on Mondays and at Founders studio on Wednesdays. If you can't find us please ask at reception for the flamenco class.
Nearest tube: Euston, King's Cross, Russell Square
Buses:10, 18, 30, 46, 59, 68, 73, 91, 168, 188, 205, 214, 253
From King's Cross Station exit to Euston Road. The venue is behind the building opposite the British Library. There is a Premier Inn on the corner of Euston Road/Duke's Road.
From Euston Station exit to Euston Road (towards the bus station) and you will see St. Pancras Church opposite you. Walk towards the church until you see the Premier Inn on the corner Euston Road/Duke's Road.
There is a changing room and showers you can use at The Place. Ask for the access code at reception. Please sign at reception upon arrival and when you leave the building.
(Tuesdays & Wednesdays)
30 The Piazza
Covent Garden
London
WC2E 8BE
Nearest tube: Covent Garden, Leicester Square, Charing Cross.
Buses: 1, 8, 14, 19, 24, 25, 38, 55, 98, 176, 242
Free use of sauna for all our students! The sauna is located in the female and male changing rooms.
Exit Covent Garden tube station on the Piccadilly Line, turn right towards Covent Garden Piazza. Go around the square clockwise and look for the Transport Museum. Jubillee Hall is on the right hand side of the museum, in the corner of Tavistock Terrace. Go up the stairs and ask at reception for Studio 2.
If you're having trouble finding the venue, please ring 020 73 95 40 82 for directions from the Piazza.
Waldorf Fitness First Gym
(Thursdays)
The Waldorf Hilton Hotel
Aldwych
London
WC2B 4DD
Nearest tube: Covent Garden, Holborn, Waterloo, Charing Cross
Buses: click here
Fitness First (formerly DW Sports) is located in Aldwych, on the lower ground level of the prestigious Waldorf Hilton Hotel. Both Covent Garden and Charing Cross are roughly a 5 minute walk away.
The Old Finsbury Town Hall
Rosebery Avenue
London
EC1R 4RP
Nearest tube: Angel (Northern Line City Branch) and Farringdon (Metropolitan, Hammersmith & City and Circle Line) are both about a ten minute walk away.
Buses: 9, 38 and 341 travel from the West End to The Old Finsbury Town Hall's own bus stop. Many other buses stop at the Angel and Farringdon Road.
The Urdang Academy is just across the road from Sadler's Wells Theatre and a short walk from the Barbican Centre.
Martins Heron & The Warren Community Centre
(Thursdays)
Whitton Road
Martin's Heron
Winkfield
Bracknell
RG12 9TZ
The community centre is located inside Tesco's car park. The entrance to the hall is right opposite the main supermarket entrance.
Martins Heron train station is right next to the venue, about 2 minutes walk.
YMCA Tottenham Court Road
112 Great Russell St
Fitzrovia
London
WC1B 3NQ
Nearest tube: Tottenham Court Road (Northern and Central Line City Branch) is about a two minute walk away.
Buses: 176 stops at Tottenham Crt Rd Stn /Gt Russell St. Also buses 134, 29, 14 and 24 at Tottenham Court Road Station.